How much does it cost for a night with a Thai bar girl ? That's a question I get asked a lot, mainly from 30 – 50-year-old single guys. It's been a long time since I've been on the bar girl scene but the rules will be just the same, and money as ever, the name of the game. Beyond The Mango Juice takes a look at the world of the Pattaya bar girls, aiming to arm any Thailand newbies with some rules, etiquette and useful information on the "dancing queens" of Pattaya.
All photographs in this post are used for illustration purposes only and do not imply the girls pictured sell sex.
Pattaya Bar Girls
They say it's the oldest profession in the world but I think the word "prostitute" is a little too harsh a word to label and slap on the Pattaya bar girls. Working girls is what they like to call themselves and I couldn't agree more. Anyone new to Thailand needs to understand that the country has no social benefits system in place for unemployment, if you don't work then you don't get any money.

Given the life that exists back home for most of their tourist customers, I'm doubtless that most of these working girls given the same chance, would also hold employment in offices and factories, and not lie on their backs and think of Thailand. Predominately from the poorer provinces of Thailand, many of these 'ladies of the night', are single mothers with young infants to feed and parents who ignore their obvious choice of profession for a regular monthly hand out.
Pattaya Bar Etiquette
Respect is the main word you need to know and put into practice. In any walk of life if you have to do something that you consider beneath you, then you hope that you receive respect from others when carrying out the lowly duty or task. These Thai women will feel exactly the same, but will mask it with a smile.
Anyone who is planning to hop from bar to bar each night and charm a different lady, then that's fine. The trouble can start if the innocent tourist returns to a previous bar where on an earlier night he escorted a bar girl away and into the Pattaya night.
If you do return to the same bar then do not pick up a different girl unless your previous acquaintance is being entertained by somebody else, and even then think twice. If your former bar girl is foot-loose and free, then it can cause a lot of problems between the girls if you swan off with another work colleague, they'll be no masked smiles this time, sharp fingernails being more the tools employed. There are plenty of bars with plenty of girls about, don't play with someone's dignity, or put Asia style, don't make the girl lose face.
A Little Bit Of Spiel
The Market

– There are two market types, buying and selling. Peak season is the seller's market where the bar girls hand is strong, plenty of tourists means plenty of customers and with it the price of honey goes up. Off season sees much lower tourist levels and this makes a buyers market, the tourist has many more girls to choose from making the buying price lower.
No Money No Honey –

After just a couple of days in Pattaya

most middle-aged men feel ten years younger and believe their looks reflect that. A bar girls sweet tongue can iron out the most unkind and deepest of wrinkles, to the wearer at least. No matter how good you may think you look if you run out of the folding stuff then no bar girl is going to give you the honey she's sat on.

Bar Fine – A fee paid to the bar owner to release the bar girl from her hostess duties at the bar. Fees range from 300-500 baht for one day/night. The bar girl will receive a small cut of the bar fine.
Butterfly – The simple term used by Thai bar girls for tourists who fly from one girl to the next. Also used for those farang who despite being in a lengthy relationship, still find the lure of other bar girls hard to resist. Helicopter is another word used.
Short Time/ Long Time – Self explanatory. Some bars will have rooms upstairs where you can take one of the girls for a short period and close your business. Mostly it will mean taking the lady back to your hotel where after an hour or two she will return to her bar in search of her next pay cheque. Long term normally means all night but dependant on the time of day can mean all day.
Doing The Deal
A place for any newbie to explore Pattaya's night life would be Soi 7 & 8, there's countless bars and hundreds of bar girls. The deal is oh so simple to do. If you were in need of new double glazed windows then you wouldn't knock on the salesman's door, he'd come to you. Pattaya and bar girls are no different.
Sit in a bar and relax, the girls will come to you with baht signs in their big brown eyes. If a particular lady does catch your eye, then yes do make an approach, but her hand will be so much stronger because of your lustful move. Arrange your price and length of "contract," pay the bar fine and the rest is up to the two of you. Just remember that simple word respect.
How Much For A Bit Of This And That
The following and all the above has been solely based on bars and not Go Go Bars, they have different rules, etiquette and prices. This takes us back to The Markets and we'll start with the buyers one. Off season an experienced Pattaya man can look to pay as low as 500 baht for long time with a bar girl. Newbies will probably need to use bartering skills to get a long-term deal for around the 700-1000 baht mark. Short term prices would be if anything only slightly lower. The bar fine is extra on top.
The seller's market makes the stakes a lot higher. December and January being peak season will see a lot more Thai women heading to resorts like Pattaya to grab a slice of the tourist cake. Any Newbie will be looking at paying 1000-2000 baht for the same service he would receive off-season. The experienced Butterfly would easily get the same service and girl for around the 500-1000 baht mark.
This article has merely skimmed the tacky waters of Thai bar girls and the guiles and smiles that come with it. It's a post I have felt a need to cover and one which I will now put to rest, nailed to my wall and releasing me to walk away with one last blast from my Pattaya past.
There are many of life's variables that may alter your situation when dealing with Pattaya bar girls, that's something that you can only evaluate yourself and deal with as you see fit. Experience is one asset of a "fit" man. Respect is a trusted friend of a wise man.
Finally the last words go to Pink and a verse from her song Respect.
"Mirror on the wall, damn I sure look fine
I can't blame those horny boys, I would make me mine
When I pass you in a club, "Ooh, lala!" you gasp
Back up boy, I ain't your toy, or your piece of ass"
Have fun in the sun and show that simple country girl….Respect.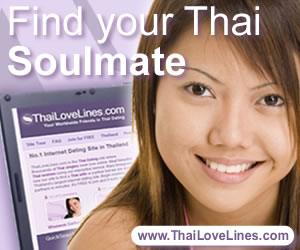 © 2009 – 2014, Martyn. All rights reserved.
Copyright secured by Digiprove © 2014 Martyn